Soapbox Moment
Posted April 3, 2019
Yesterday was an election day, did you vote? I went to my polling place Monday on my lunch break because I had a doctor's appointment the next morning – I love early voting!
It's an odd-numbered year, so most issues and offices will be local. These elections don't get the kind of TV News attention that a Presidential election gets. In fact, my first clue was when yard signs started popping up like mushrooms in my neighborhood.
But that doesn't make it less vital. Elections like this one have a more direct effect on our lives than the national ones, and our votes have more punch: a candidate or referendum can win or lose by a single vote. A friend urged me to check out a video on Facebook by Jennifer Lawrence. Watch now for a new view of where the power of individual voters truly lies.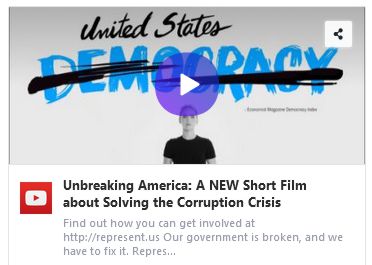 » Share: