Playscale Emporium

Ever since I was a little girl, I've created rooms for my Barbie dolls. It's one of the few things I didn't grow out of when I reached adulthood. I ran into a problem: The miniatures I wanted for my dioramas were scaled for traditional doll houses. So I started to make my own.
I take old toys, small household items, boxes, and other odds and ends, stir in a little imagination to come up with what I needed.
Now I make these specialty items for Barbie, Monster High, Tonner, and other fashion dolls and sell them on eBay. You can shop for them in my eBay store: stores.ebay.com/Playscale-Emporium.
---
NEW IN STORE: BATHROOM SETS These have been customized with hand-painted fixtures, and handcut rug and towels. Only two available. See the listing here. There's more in the works, so be sure to check back at the store or my Facebook page for new listing announcements.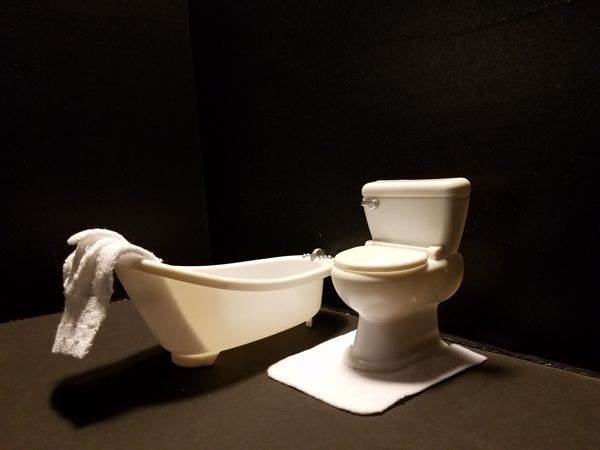 This is a photo of one of my personal dioramas celebrating Independence Day, a work in progress.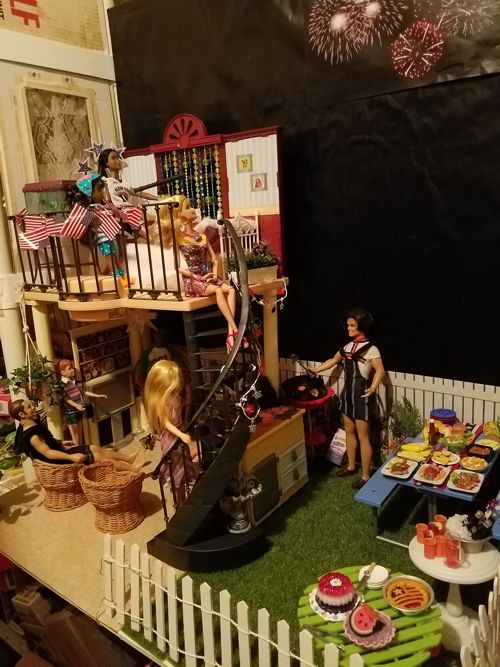 ---
Check the Playscale Emporium Facebook page, www.facebook.com/ThePlayscaleEmporium, for the latest news, how-tos, tips, and more.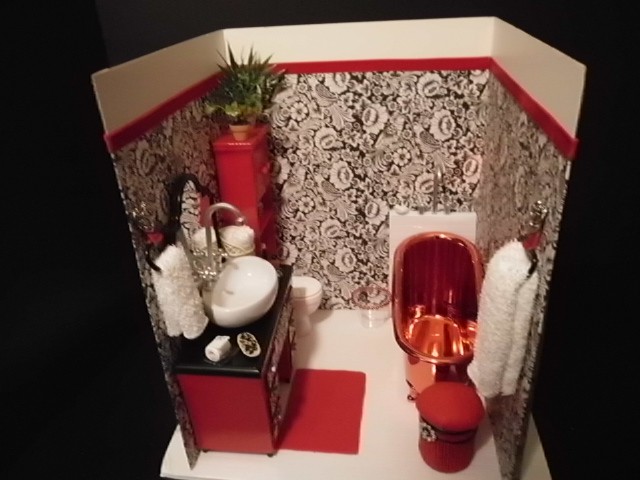 This is the first diorama I sold on eBay.