Playscale Emporium

Ever since I was a little girl, I've created rooms for my Barbie dolls. It's one of the few things I didn't grow out of when I reached adulthood. I ran into a problem: The miniatures I wanted for my dioramas were scaled for traditional doll houses. So I started to make my own.
I take old toys, small household items, boxes, and other odds and ends, stir in a little imagination to come up with what I needed.
Now I make these specialty items for Barbie, Monster High, Tonner, and other fashion dolls and sell them on eBay. You can shop for them in my eBay store: stores.ebay.com/Playscale-Emporium.
These pizzas are my latest miniatures, Each of the five varieties comes with its own box, just the right size for your doll's pizza party or parlor diorama. There's more — see the latest listings.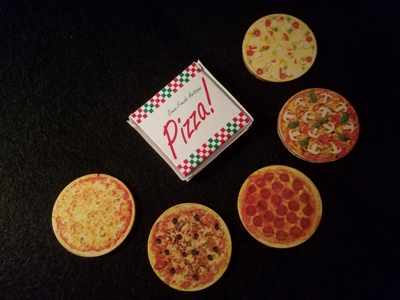 ---
Check the Playscale Emporium Facebook page, www.facebook.com/ThePlayscaleEmporium, for the latest news, how-tos, tips, and more.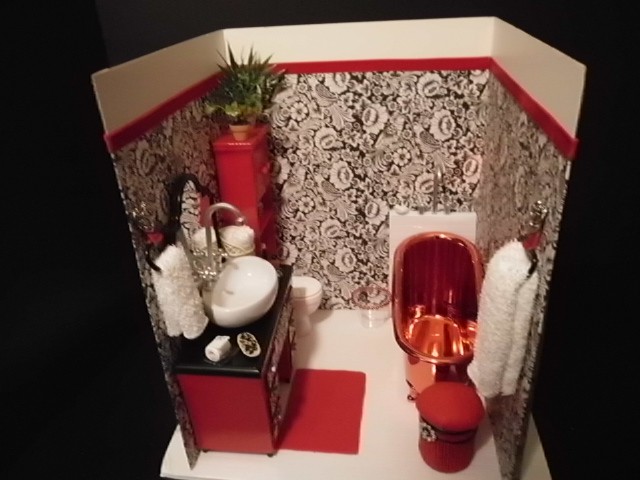 This is the first diorama I sold on eBay.