Playscale Emporium

Ever since I was a little girl, I've created rooms for my Barbie dolls. It's one of the few things I didn't grow out of when I reached adulthood. I ran into a problem: The miniatures I wanted for my dioramas were scaled for traditional doll houses. So I started to make my own.
I take old toys, small household items, boxes, and other odds and ends, stir in a little imagination to come up with what I needed.
Now I make these specialty items for Barbie, Monster High, Tonner, and other fashion dolls and sell them on eBay. You can shop for them in my eBay store: stores.ebay.com/Playscale-Emporium.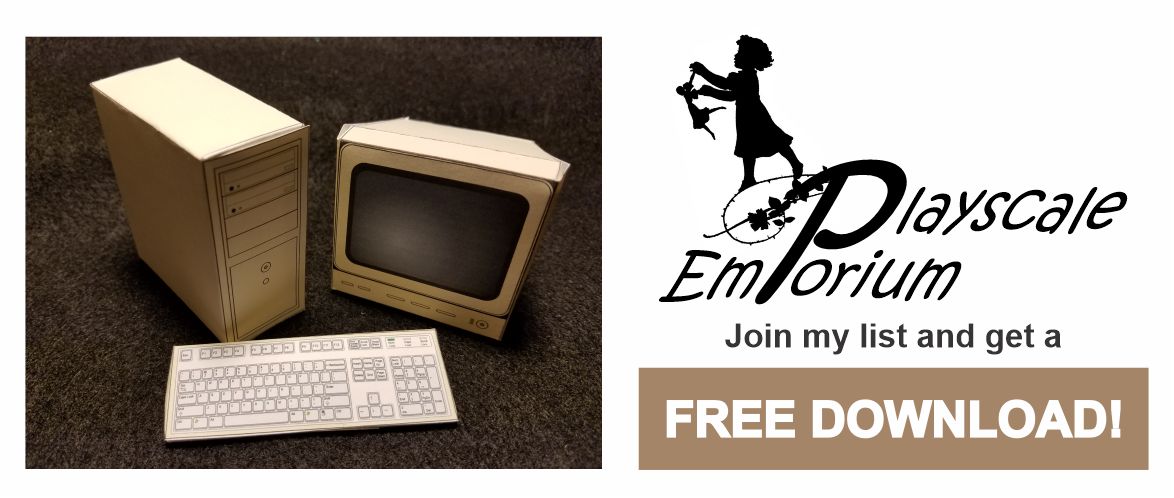 ---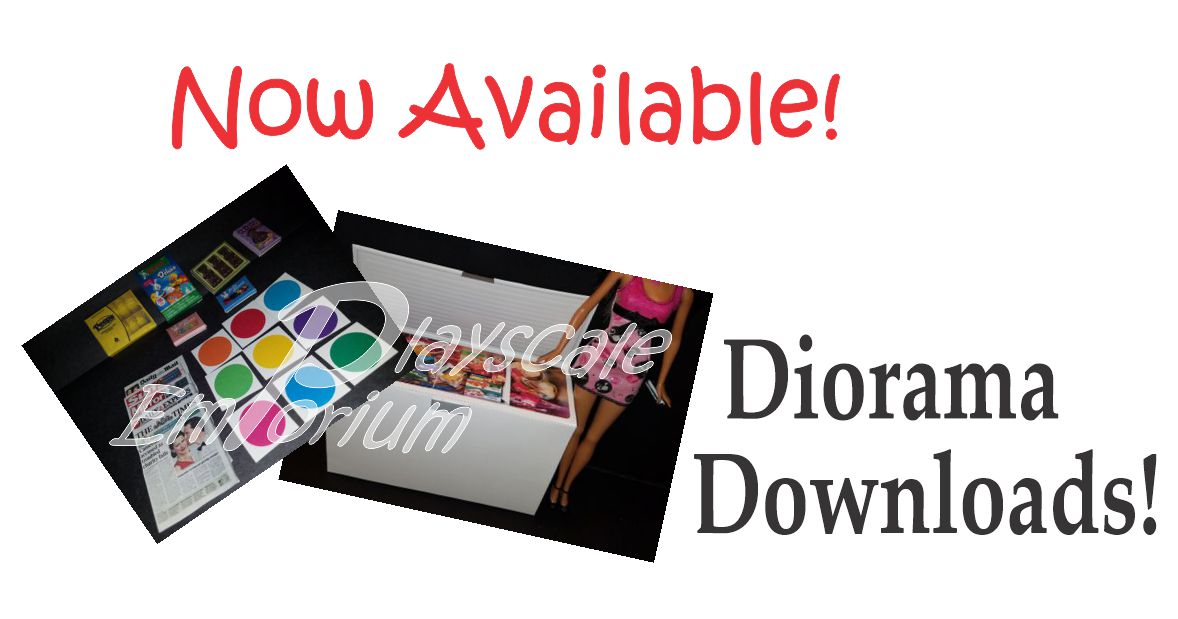 Printable accessories and embellishments to make your dollhouse or diorama pop!
Sometimes when I'm working on a diorama, I spend hours online looking for an item or accessory I need. Usually I find something I can use, but sometimes I end up making it myself. The Diorama Download line is meant to be your solution for some hard-to-find items you can add to your dollhouses or dioramas so you don't have to DIY them. See what I have so far here. I've got many more in the works. Join my list to receive head's up when I add new downloads.
---
One of my personal dioramas celebrating Independence Day, a work in progress (from left: 2020, 2021, 2022).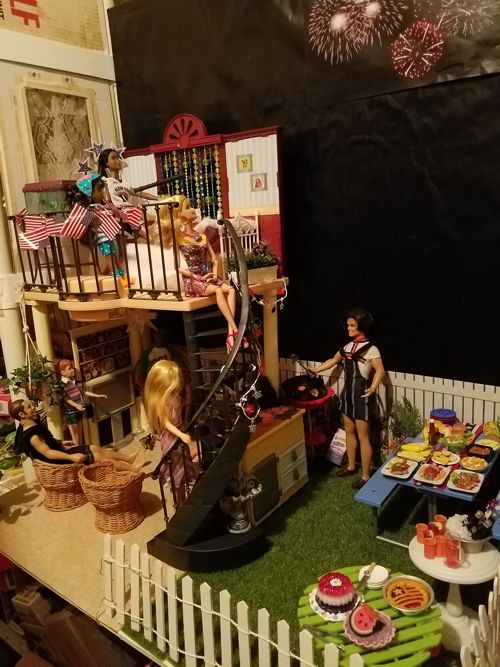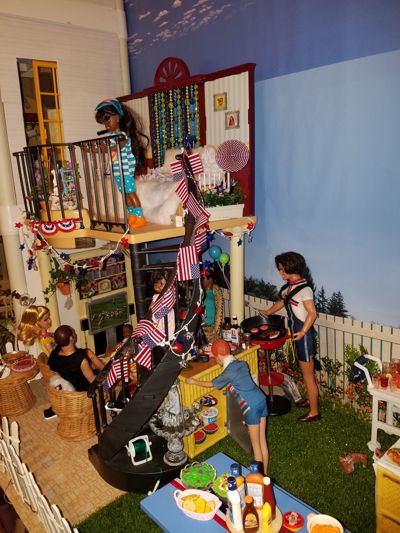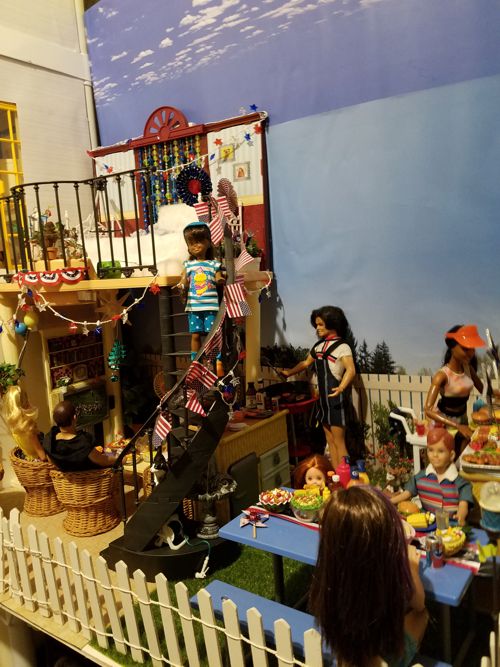 ---
Check the Playscale Emporium Facebook page, www.facebook.com/ThePlayscaleEmporium, for the latest news, sales, and more.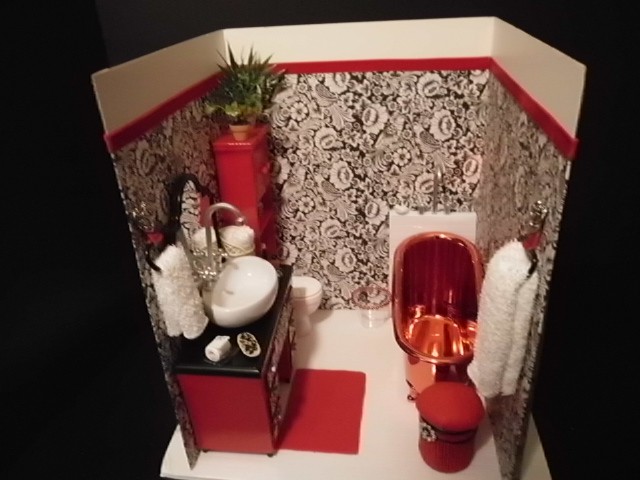 This is the first diorama I sold on eBay.