Unexpected Lesson of Spring
Posted June 9, 2019
One of the first signs of spring in my neighborhood is when you hear motorcycles revving up and speeding down the street. But it's not really spring until the flowers return. Like crocuses, the cyclists sometime beat the season to the punch. I love watching the flowers in my yard return every season and the wonderful scent of my neighbor's lilacs when the wind is just right.
This year spring gave me unexpected inspiration.
I walk a lot for the exercise and on one of my routes there's a pine tree that had been cut down some time ago either because of disease or damage. The landscapers had given up on it, but that little tree is still in there fighting and has started a new branch.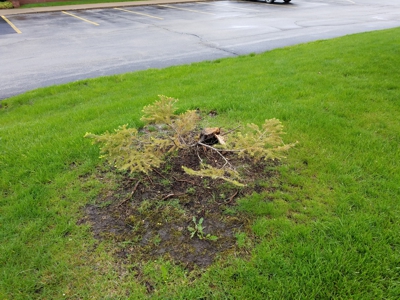 On another block, the city bought up all of the houses to build a new elementary school with playground and parking. In one of those long ago front yards a crop of bright red tulips has come up — a beautiful site until the lawnmowers come out. I can imagine long-ago homeowners planting those bulbs and looking forward to their blooms every year. Their fingerprint remains despite everything.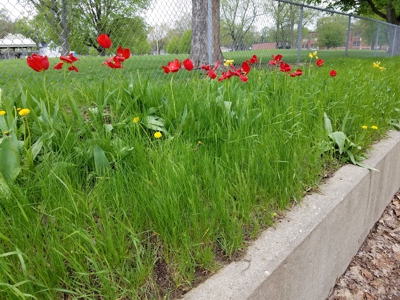 It occurred to me that when circumstances cut down our dreams like that tree or mow them over like those tulips, it doesn't have to be the end of them. Like these plants in spring, they can come back against the odds stronger and brighter than ever if we persist and stick to the paths we've chosen. Hold fast to your dreams and watch them bloom!
» Share: