October 2021
Posted October 2, 2021
October Thought of the Month

"Obstacles don't have to stop you. If you run into a wall, don't turn around and give up. Figure out how to climb it, go through it, or work around it."

~ Michael Jordan
Every worthwhile dream deserves to be fought for. Sometimes the more obstacles in your way can be a measure of the value of what you pursue. But if you find a way through, success awaits.
Dr. Seuss' first book was rejected 27 times before he found a publisher. Leaving the office of that last publisher on the verge of giving up, he ran into a college friend who had just been made a children's editor at Vanguard Press. They went to his office to talk and the rest is history.
If Dr. Seuss had give up on his dream after the first or even the 26th rejection, he would not have been at the right place at the right time and all those wonderful stories would never have been told. Don't let your obstacles stop you. Your dream is worth all the effort it will take to achieve it.
[Thought and image design by Elaine C. Oldham]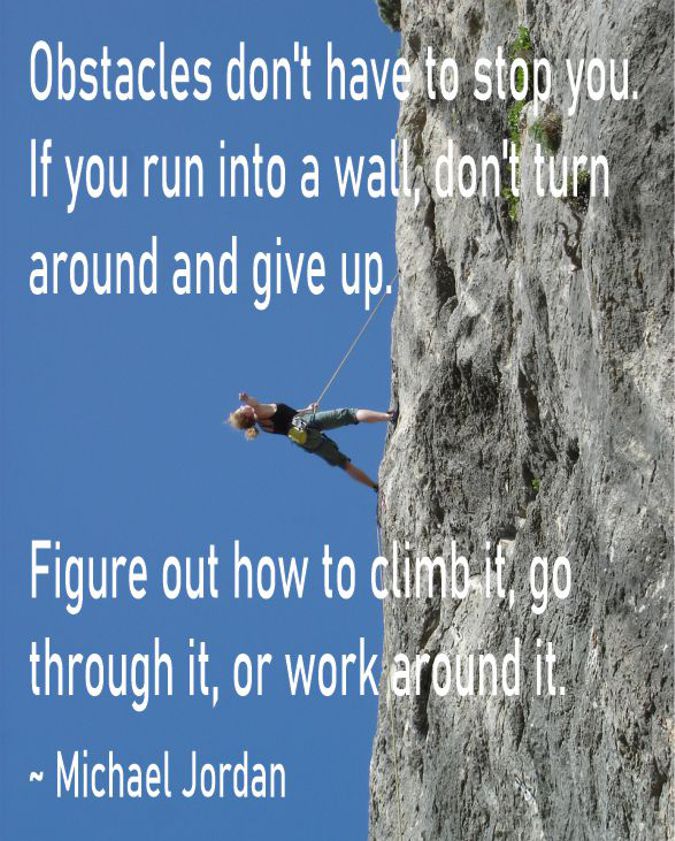 » Share: