May 2022
Posted May 6, 2022
May Thought of the Month

"Opportunity does not knock, it presents itself when you beat down the door."

~ Kyle Chandler
Who remembers the old saying "God helps those who help themselves"? To me that means the good luck, right place right time moments — whatever you want to call it — in life will not just happen. We play as important a role in our successes as chance.
Sometimes I think that the advances civilization has made over the last 50 years has done more harm than good. We take too much for granted, leave too many problems to be solved by someone else, expect maximum results from minimum effort. But that's fantasy thinking. Ask any competitive runner. You can sign up and show up, but you have to do the long months of training ahead of the event if you expect to finish, let alone be the first to cross the finish line.
Don't wait for life to happen to you. If you want to learn a new skill or advance your career, take the necessary classes. If your wish is to travel some day, start researching where you'd like to go and what you'll need to make it happen. Our dreams cannot become reality unless we pursue them and pave the way.
[Thought and image design by Elaine C. Oldham]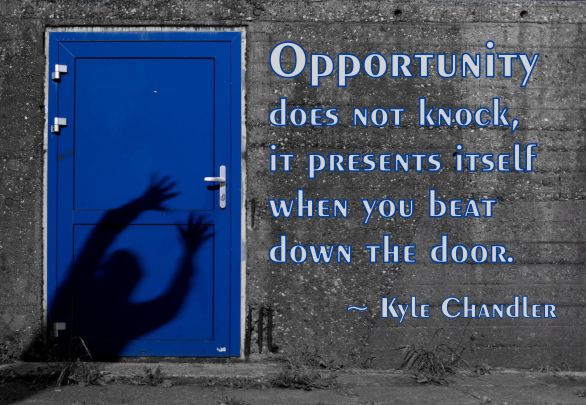 » Share: