January 2023
Posted January 4, 2023
January Thought of the Month

"I'd rather attempt to do something great and fail than to attempt to do nothing and succeed."

~ Robert H. Schuller
We're starting a brand new year, and people are making resolutions for the things they want to accomplish in 2023. Some probably haven't because resolutions never worked for them before. Whatever way you've chosen, I hope you'll reconsider. Not making the traditional New Year's resolutions, but something hopefully better and more effective — take steps toward the goals you were born to achieve.
I've been inspired by a championship free skate I recently watched. Not only is the program beautiful, but the songs Starr Andrews skates to, Bigger and I Was Here by Beyoncé, speak perfectly to this month's thought. The first words you hear are "If you feel insignificant, you better think again." No one born into this world is without purpose, everyone has a role to play.
I stopped makng resolutions years ago. But I do set goals for each year, and review them regularly to keep myself on track. I'm not perfect at it, but when I have a plan with set targets and self-set deadlines, it's much easier to make progress.
We each find ourselves drawn to the things that will help us accomplish what we need to in life. So make time this year to explore what your spirit wants, determine the goals you need to set, and make a plan to do what moves you along that path daily, weekly, monthly. Put these tasks on a calendar. Use pencil, because life is unpredictable and ever changing. You may miss a deadline, or decide you need to take a different path. It'll be easier to make changes when necessary if you don't use permanent ink.
Remember that doing something is better than doing nothing. And take inspiration from these I Was Here lyrics:
I gave my all, did my best
Brought someone some happiness
Left this world a little better just because
I was here
Welcome to the journey!
[Thought and image design by Elaine C. Oldham]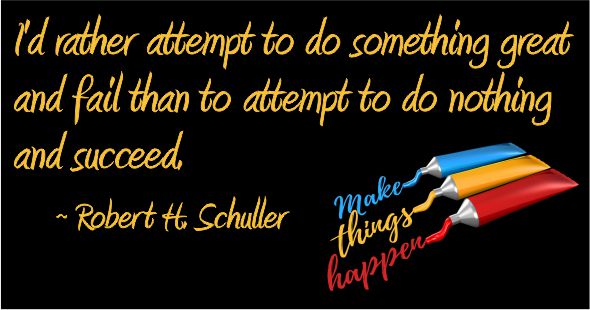 » Share: