December 2021
Posted December 1, 2021
December Thought of the Month

"Grow wise. Grow strong. But never grow up."

~ Disney Studios
Children have a near infinite capacity to imagine and to believe. They can see the possibilities through the mundane. A cloud is a marching elephant, Santa Claus is real and brings presents every Christmas. They can believe that with a little bit of pixie dust Wendy, Michael, and John could go flying over London with Peter Pan and Tinker Bell.
At least for a while. At some point reality displaces wonder. A cloud is just a cloud. Toys come from a store. Peter Pan is just a story. We grow up and strive to be wise and strong in the face of the challenges of the adult world. Too many of us set aside that child's mindset that let us see so much more. We forget or don't even realize that the creativity we need to succeed when we grow up has its roots in that way of thinking. Without it, life is a little dimmer, the day-to-day a little harder.
Bring back your child's eye and see how it affects your outlook. Next time you're outside, see how many animals and other shapes you can find in the clouds. Give yourself a mental vacation by remembering the things that gave you joy when you were little. And take a lesson from that eternal child: never grow up inside where it counts. Happy Holidays!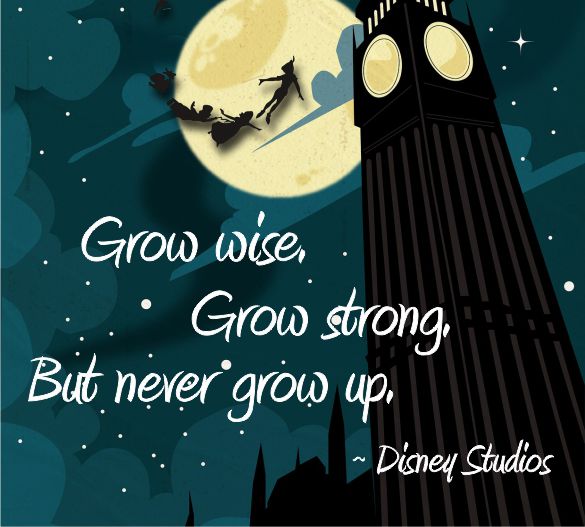 » Share: