October 2020
Posted November 1, 2020
November Thought of the Month

"Follow your passion, be prepared to work hard and sacrifice, and, above all, don't let anyone limit your dreams."

~ Donovan Bailey
Each of us has a destiny but sometimes we need inspiration to walk the path set for us.
[Thought and image design by Elaine C. Oldham]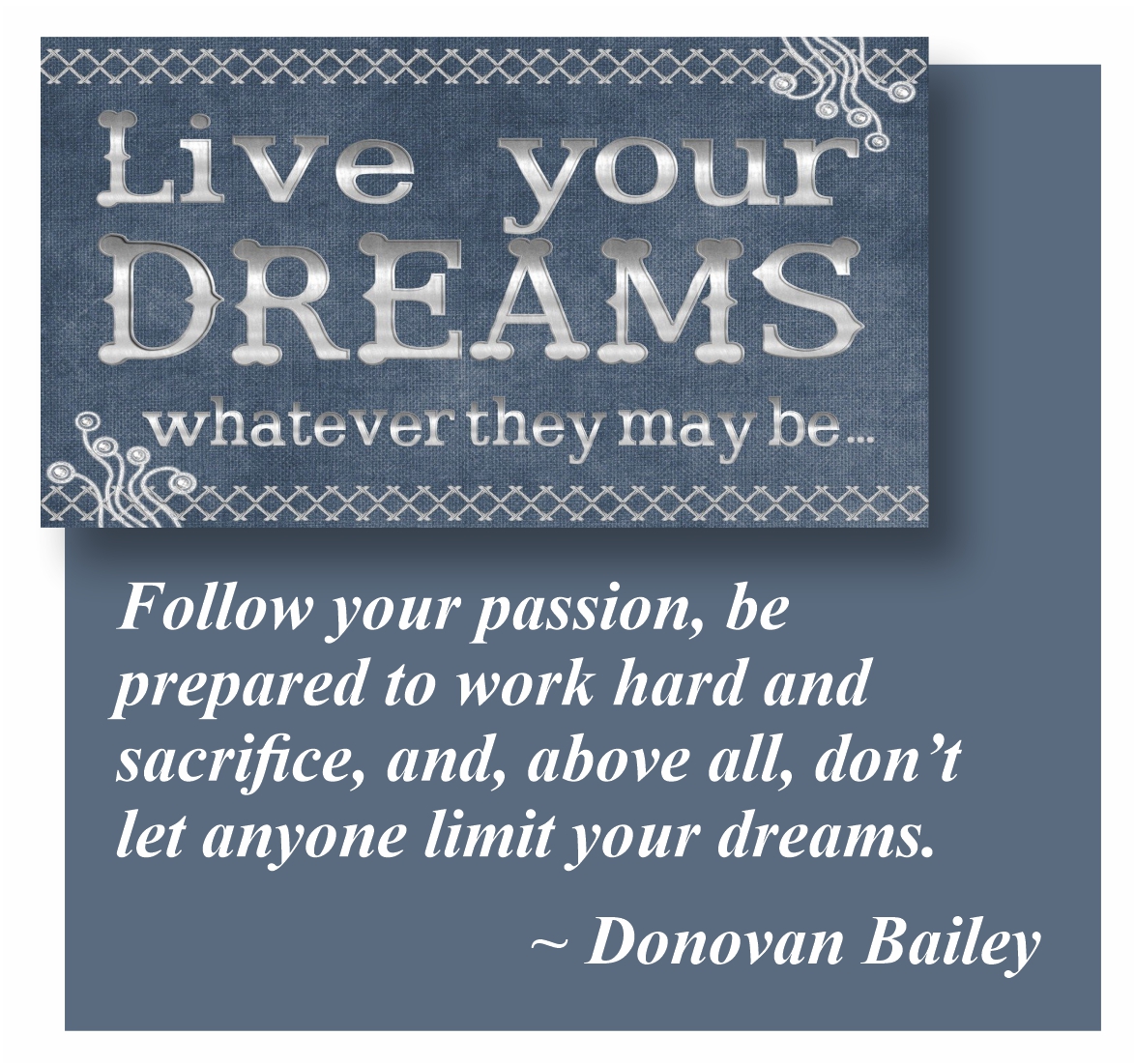 Posted October 3, 2020
October Thought of the Month

"You don't have to be great to start, but you have to start to be great."

~ Zig Ziglar
Even a small accomplishment is a step closer to your goal.
[Thought and image design by Elaine C. Oldham]