Buy Original Art and Dropship Products
Original Art: Auction or Buy Direct
Outside of commissions at conventions, I rarely sell my original art. When I do, you'll find it here:
Frozen Anna Canvas Bag ($49.99 + S/H) - A rendition of Anna from the movie "Frozen." Drawn with permanent and fabric markers. The bag is made of natural canvas with a zipper opening to keep the contents secure... Details/Buy Now.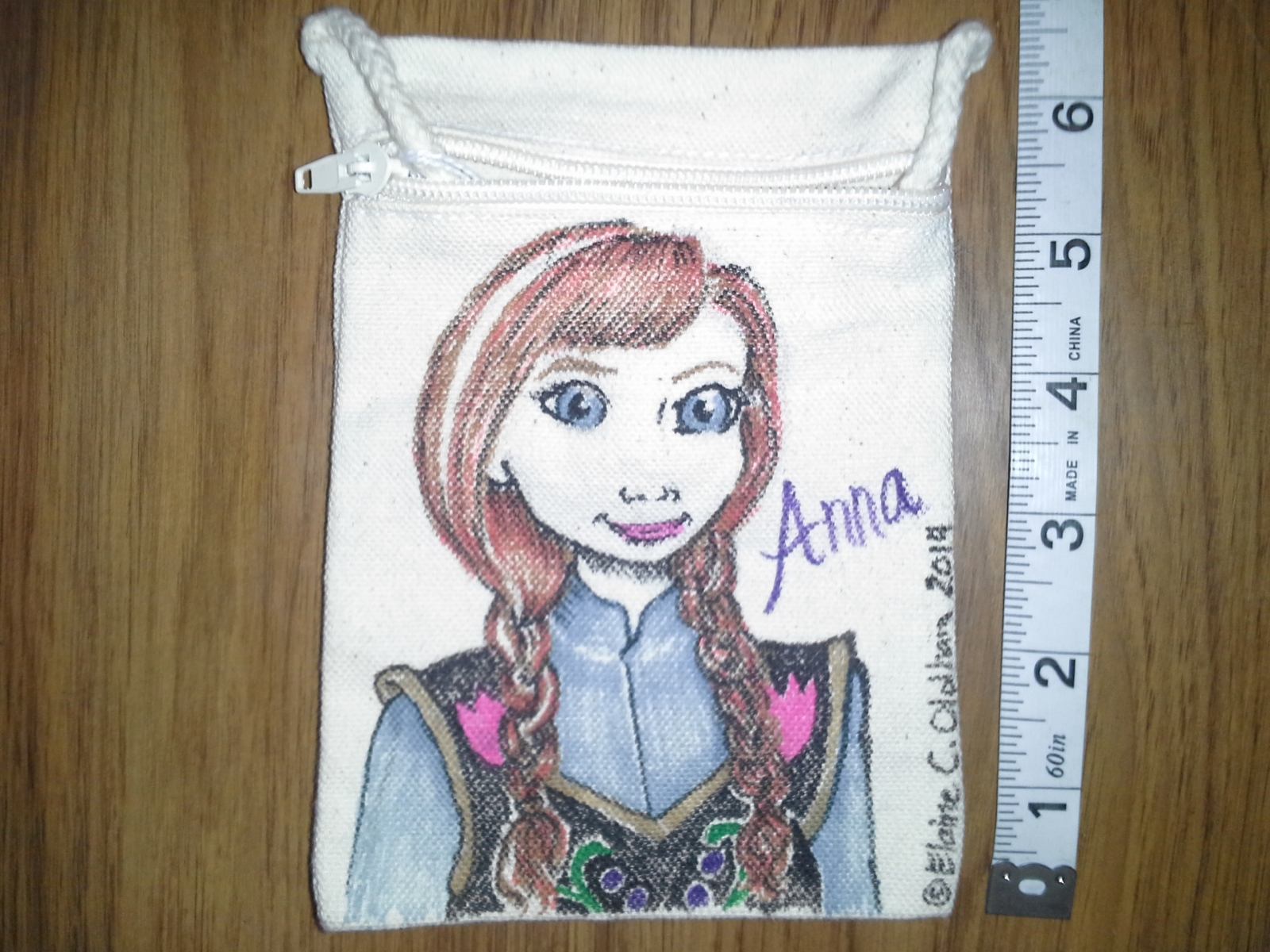 FAECO Mart
Buy merchandise imprinted with my art, starting with "button mugs" — using designs of buttons I sell at conventions. SHOP NOW!